conseilcoaching
architecture d'intérieur environnement intérieur & extérieurébénistrerie menuiserie agencement technique design
advicecoachinginterior architecture indoor & outdoors environnelentcabinet-making carpentry general arrangement technical support design
conseil coaching
architecture d'intérieur environnement intérieur & extérieur ébénistrerie menuiserie agencement technique design
story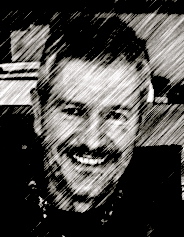 FAIRE ou FAIRE FAIRE
is the result of a long reflection on the professions I have practiced throughout my career. I am a creative, coming from cabinetmaking, and who has made his profession evolve towards design, general decoration, and then the management of teams and companies in the framework of large projects.
Through my career I have imagined and designed countless furniture, objects, decors, environments and projects.
Although I was lucky enough to be able to carry out a large number of projects, far too many of the ideas my clients liked remained in the boxes. When you're passionate and creative, it's heartbreaking.
When I wondered about the reasons behind this paradox, I realized that my clients wanted me to work, not for them, but with them. Taking a decorator or having a cabinetmaker or a landscaper work is often a dream that is difficult to realize.
The client is far from satisfied and the professional was unable to pass on and share his skills and ideas.
FAIRE ou FAIRE FAIRE was born from this desire to free the desires of some by enriching them with advice and guidance from the best experts.
For this to be possible, clients must be able to determine their level of commitment and be able to choose to do it themselves or have others do it based on financial, technical, aesthetic, and even ecological barriers.
Thus, FAIRE ou FAIRE FAIRE imagines and proposes a new way to realize your dreams at the cost that suits you. We build together your indoor and outdoor environment.
histoire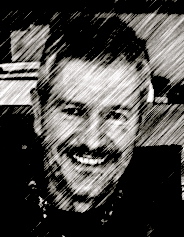 FAIRE ou FAIRE FAIRE est le fruit d'une longue réflexion sur les métiers que j'ai exercé tout au long de ma carrière. Je suis un créatif, issu de l'ébénisterie, et qui a fait évoluer son métier vers le design, la décoration générale, puis la direction d'équipes et d'entreprise dans le cadre de grands projets.
De par mon parcours j'ai imaginé et conçu d'innombrables meubles, objets, décors, environnements et projets divers.
Si j'ai eu la chance de pouvoir mener à bien un très grand nombre, beaucoup trop d'idées qui plaisaient à mes clients sont restées dans les cartons. Lorsque l'on est passionné et créatif, c'est un crève coeur.
En m'interrogeant sur les raisons qui expliquaient ce paradoxe, j'ai compris que mes clients souhaitaient que je travaille, non par pour eux, mais avec eux. Prendre un décorateur ou faire travailler un ébéniste ou un paysagiste, c'est souvent un rêve qu'il est difficile de concrétiser.
Le client est loin d'être satisfait et le professionnel n'a pu transmettre et partager ses compétences et ses idées.
FAIRE ou FAIRE FAIRE est né de ce désir de libérer les envies des uns en les enrichissant des conseils et de l'accompagnement des meilleurs experts.
Pour que cela soit possible, il faut que les clients puissent déterminer leur degré d'engagement et puissent choisir de faire eux-même ou de faire faire par d'autres en fonction des obstacles financiers, techniques, esthétiques, et même écologiques de chacun.
Ainsi, FAIRE ou FAIRE FAIRE imagine et propose une nouvelle manière de réaliser vos rêves au coût qui vous convient. Nous construisons ensemble votre environnement intérieur et extérieur.
QUOTE
• FAIRE ou FAIRE FAIRE offers you a new way to support you in the design and implementation of your projects.
• Our pricing is no longer a percentage of the amount of your work, but an offer of advice or support card that we define with you according to your needs.
• FAIRE ou FAIRE FAIRE offers advice or support services, estimated on a case-by-case basis according to your request, on a flat-rate hourly basis, for half a day, for one day, or as long as you deem necessary.
• We work from a quote that we draw up during a first telephone contact. This quote is based on the information exchanged. It can be updated with amendments as we go through our appointments.
• By allowing you to modulate the advice and support you want for each project, FAIRE ou FAIRE FAIRE facilitates the realization of your desires.
• More broadly, FAIRE ou FAIRE FAIRE brings you its expertise and that of its partners by helping you to best manage the budget for each of your projects, to reduce the associated risks, to optimize your investment, and thus save you a lot of money.
Devis
• FAIRE ou FAIRE FAIRE vous propose une nouvelle façon de vous accompagner lors de la conception et la réalisation de vos projets.
• Notre tarification n'est plus un pourcentage du montant de vos travaux , mais une offre de conseil ou d'accompagnement à la carte que nous définissons avec vous en fonction de vos besoins.
• FAIRE ou FAIRE FAIRE vous propose des prestations de conseil ou d'accompagnement, estimées au cas par cas selon votre demande, sur une base forfaitaire horaire, pour une demi journée, pour une journée, ou toute la durée que vous jugerez nécessaire.
• Nous travaillons à partir d'un devis que nous établissons lors d'un premier contact téléphonique. Ce devis s'appuie sur les informations échangées. Il peut être actualisé par des avenants au fil de nos rendez-vous.
• En vous permettant de moduler le conseil et l'accompagnement que vous souhaitez avoir pour chaque projet, FAIRE ou FAIRE FAIRE facilite la réalisation de vos envies.
• Plus largement, FAIRE ou FAIRE FAIRE vous apporte son expertise et celle de ses partenaires en vous aidant à piloter au mieux le budget pour chacun de vos projets, à réduire les risques associés, à optimiser votre investissement, et ainsi à vous faire faire de très importantes économies.